I found some crataegus that have gone wild from a fence I think.
There's so many to choose from that I find it very difficult to pick just one.
So I started to wonder what are the most important or desired qualities of havethorn yamadori, or any other deciduous species, that one should consider before digging up a tree.
Here are some that I would come to think of:
-Aged bark
-trunk diameter
-movement, twists , turns and curves
-nebari
-health
-branches
-groving place. Is it possible to dig the tree up in the first place. Is it legal or do you need a permission from someone.
-Time of the year
Please feel free to comment if you can add something to the list above.
Ps. I'm going to add pictures later.


Last edited by Gorilla on Mon Apr 20, 2020 12:02 pm; edited 1 time in total
I think I'm going to dig #1 up and chop some of the others.
#1 has movement and some character. There are older and bigger ones that have nice rough texture on the bark, but they lack of movement.
#4 has movement but it is all smooth.
There must be some older ones that I haven't found, but I couldn't penetrate deeper without chainsaw.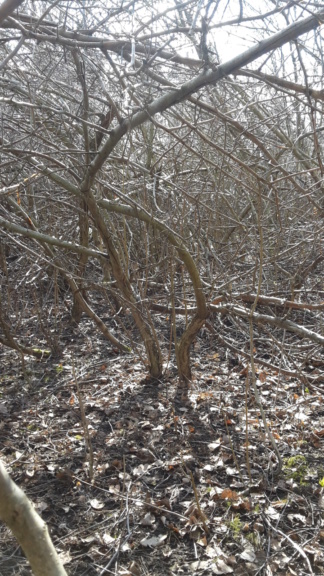 IMO, your collection priorities should be:

1) secure permission to dig.
2) probability of collection survival.
3) how cool will the resulting bonsai be?
Thank you Dave Leppo for your reply.
I agree with you about your collection priorities.
Is there any other things to consider?
Aftercare. And various bonsai personalities have different opinions on how to do this. It depends on the result of your collection situation. If you got most of the tree's roots out of the ground, it will suffer less than if you had to cut many roots to get it. I never collected Hawthorne - I'd suggest checking Harry Harrington's site, Bonsai4me.com.

But the tree has to recover after collection, so you want to wait on doing any more work for a few years until it is established in a container, with new roots.

BTW, I think I agree that #1 was the coolest tree.

---
Permissions in this forum:
You
cannot
reply to topics in this forum